Explore the Mauna Kea Summit with a 4 Wheel Drive vehicle!
Harper Car and Truck Rental was the only vehicle company on the island that allowed 4-wheel drive rentals to be driven on Route 200 (the Saddle Road) and up to the top of Mauna Kea. We no longer offer Jeep, car, or truck rental to the summit of Mauna Kea on Hawaii Island. We hope to be able to add this service again in the future. Watch this page for updates.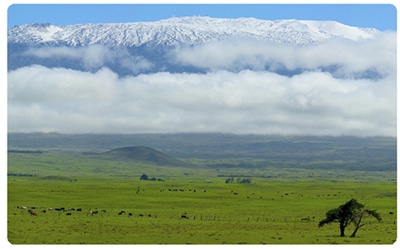 Elevation: 13,796 feet!
If you decide to hike the Mauna Kea-Humu'ula Trail, you will travel through volcanic lava fields and ancient forests featuring rare plants found nowhere else in the world.
At the summit, the air is thinner and the mountain can be topped with snow during the winter so dress appropriately! The summit is home to numerous space observatories and the views are spectacular!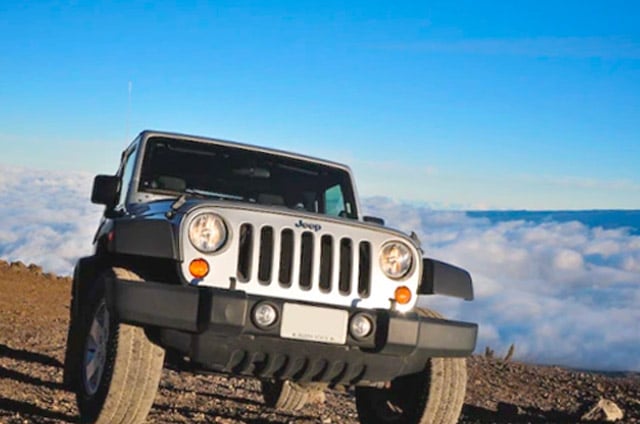 Adventure: Stock up on Provisions!
Once you leave Hilo of Kona town and reach the Saddle Road there are no public accommodations, food, or gasoline service so stock up on snacks, and drinks in town and fill up the gas tank.
About 20 minutes from the turnoff from the Saddle Road, you'll park at the Visitor Information Station of the Onizuka Center for International Astronomy at the 9,000-foot level on the Mauna Kea access road. Read information about the observatory and take a short walk or a day-hike of the area.