BIG ISLAND HAWAII
Hilo (ITO) – Rental car pick-up for all companies is located at the respective kiosk immediately outside the main entrance of the terminal. Hilo International Airport occupies over one thousand acres approximately two miles east of Hilo, Hawaii, on the Eastern shore on the Big Island of Hawaii.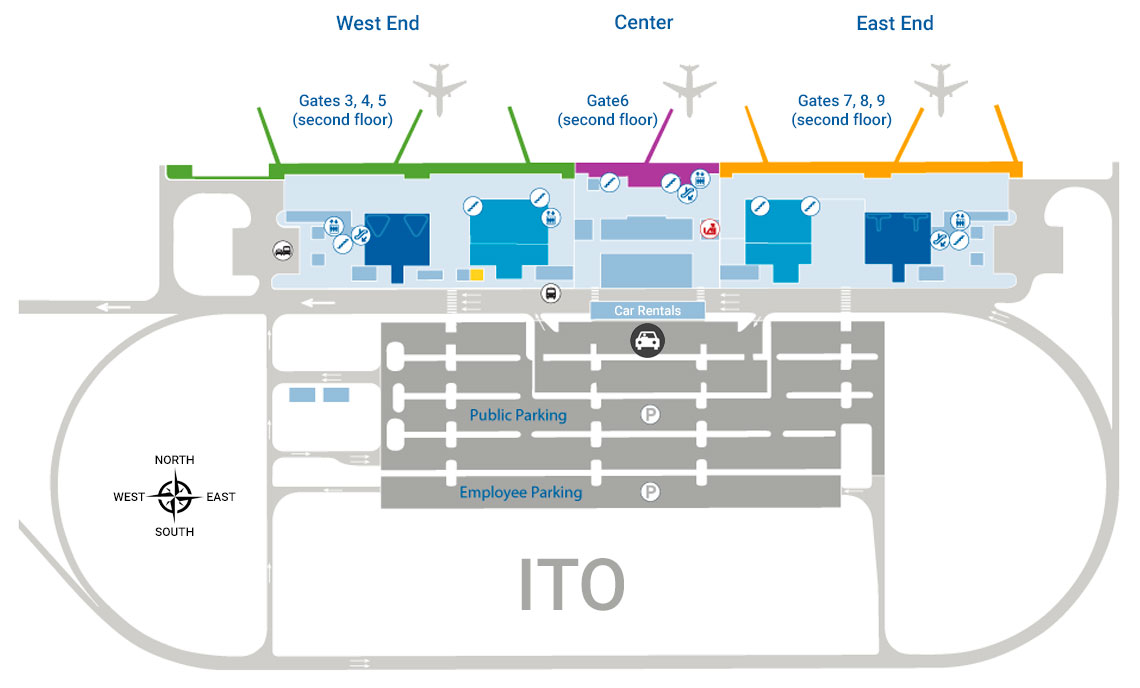 Kona-Kailua (KOA) – All of the rental company kiosks are located adjacent to the baggage claim. Rental company shuttles are located just outside of the airports' main entrance. The Kona International Airport (KOA) at Keahole is about seven miles northwest of Kailua-Kona on the Big Island of Hawaii.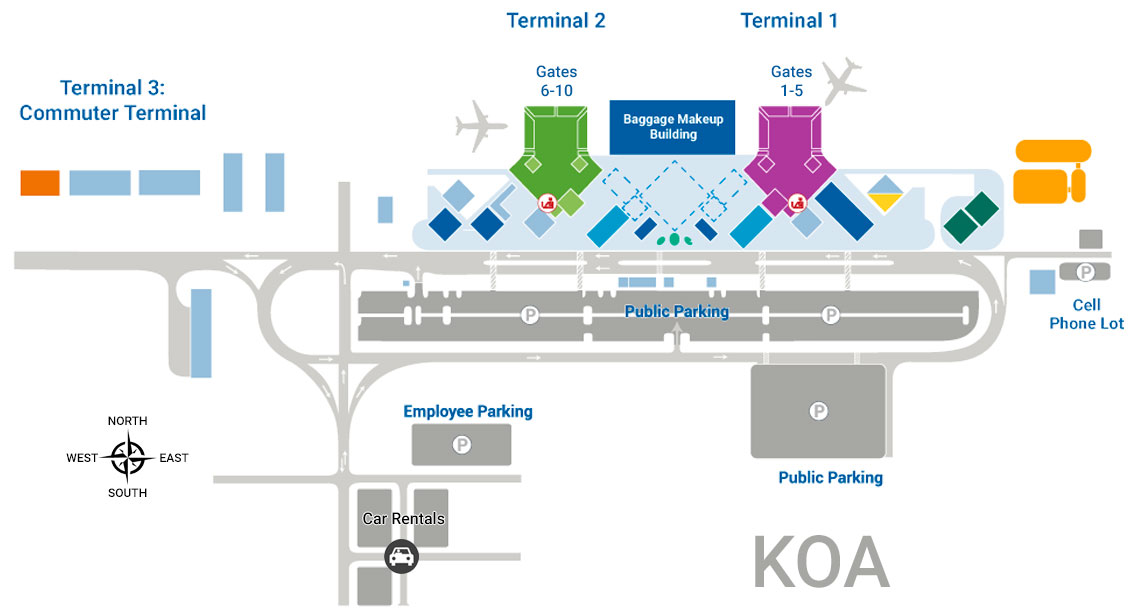 Lihue (LIH) – Car rental company kiosks are found to the left after exiting baggage claim. The company shuttles to the rental car lots are located in the rear of the kiosks. The airport at Lihue (LIH) lies 1.5 miles east of Lihue, near the coast on the island of Kauai.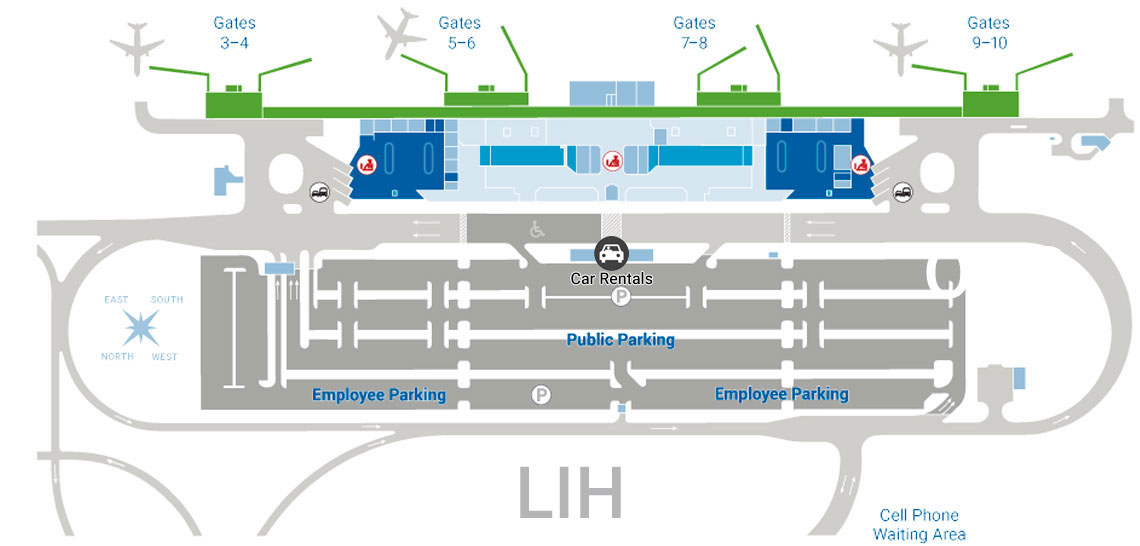 Kahului (OGG) – Rental company kiosks are right after exiting the baggage claim area. Rental shuttles to the fleet lots are found just behind the kiosks. The Kahului Airport (OGG) is situated on the northernmost edge of a land-bridge between Haleakala and West Maui. The actual airport is located about three miles east of the town of Kahului.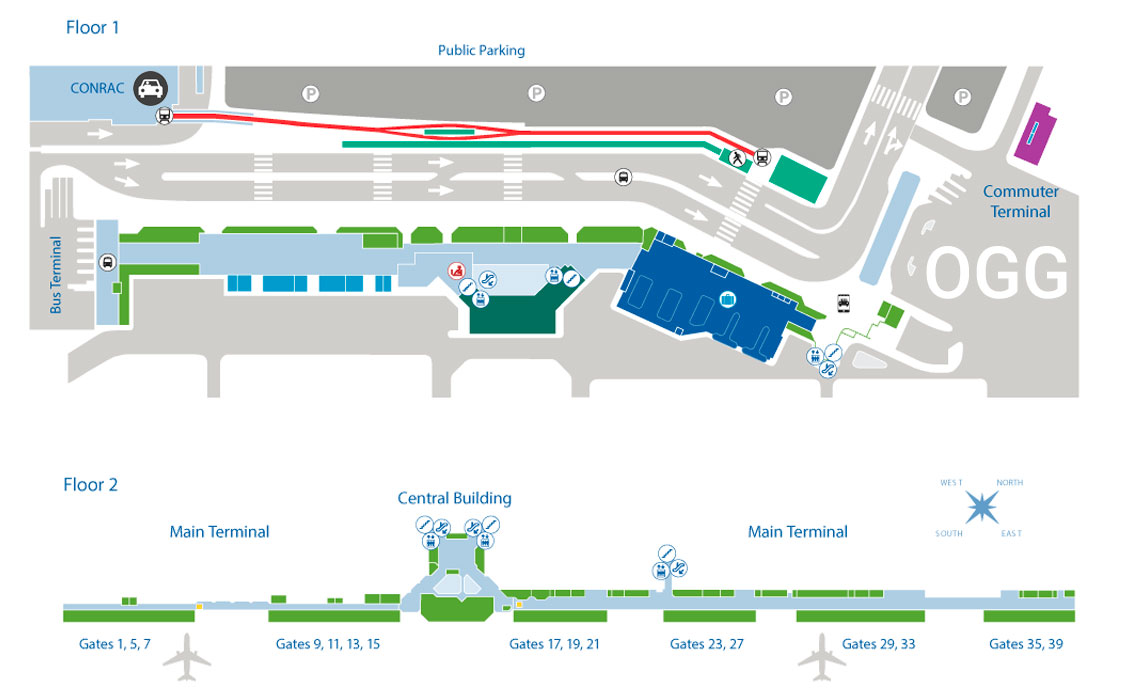 Kapalua (JHM) – Rental car pickup is accessed by shuttle. First, phone the location number provided on your confirmation. Kapalua Airport is a smaller commercial service airport that is served by regional air carriers and commuter/air taxi aircraft. Entry to the airport is provided from a two-lane road just off of Honoapiilani Hwy.
Molokai Airport (MKK) – Company kiosks are just on the far side of the parking area immediately outside the terminal. Molokai Airport occupies almost 300 acres on the main plateau on the island of Molokai. Motor vehicle access to the two main areas is provided by two different access roads. Both connect with Keonelele Ave.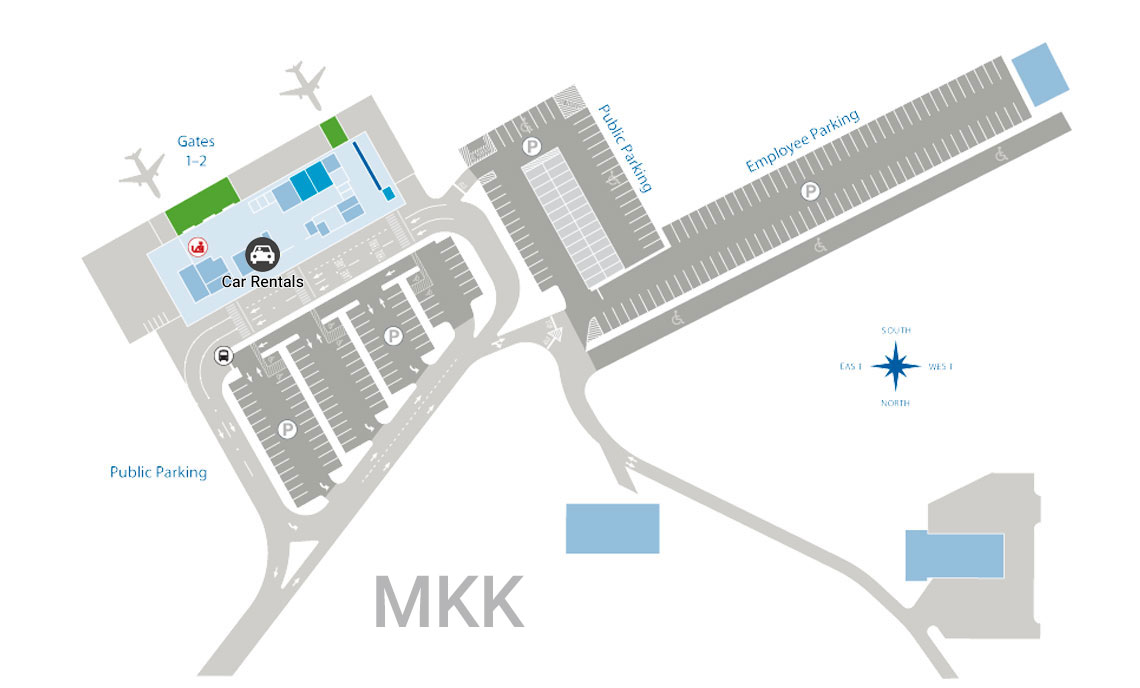 Honolulu Airport (HNL) – The kiosks for all rental car companies are found in the baggage area. Rental shuttles to the car lots are located along the large median directly in front of the terminal. The Honolulu International Airport is a major aviation gateway for Hawaii. It is the main hub for domestic, overseas, and inter-island flights. The Airport lies on over 2,200 acres of land and over 2,200 acres of the pacific ocean. Situated about only three miles west of Downtown Honolulu, and seven miles from Waikiki Beach.